It's a new year and I'm already lagging on my blog updates!
I'm going to blame it on the fact that I am just recovering from an "out of whack back" that kept me from my computer chair. Seriously, the act of sitting was enough to put me in complete misery!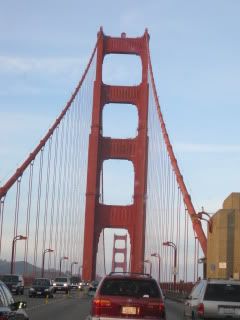 And it all started on day one of our road trip to San Francisco. I must admit, it made for an interesting four days of sight-seeing through the city, but it didn't matter...the city looked no different from my hunched over position. We had a great time!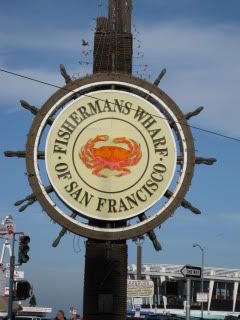 Even when we accidentally took the wrong Cable Car and had to walk a good 2 miles to get back to where we
thought
the Cable Car was taking us.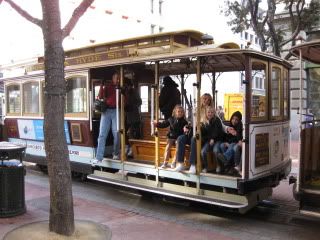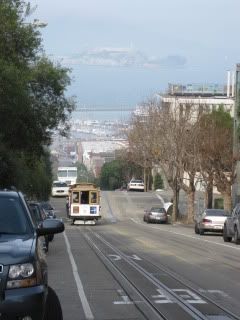 And even when we had to listen to Angel scream bloody murder when we repeatedly tortured her with numerous drives down Lombard Street, and any other viciously steep San Francisco street!
And we even had a great time eventhough the husband and I made one of our worst decisions as parents.....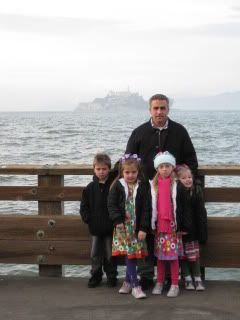 We took the kids to Alcatraz... and let me just say that we are still talking about it to this day. Of utmost concern is the location of the 3 prisoners that successfully escaped from the "inescapable" island and remain "unfound." Maybe I shouldn't have told the kids that those prisoners come to the homes of naughty children to keep them in check. Not really...that would have really been cause for panic!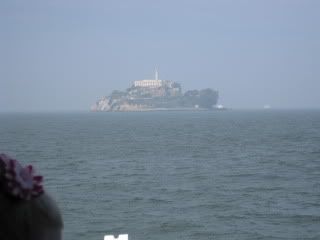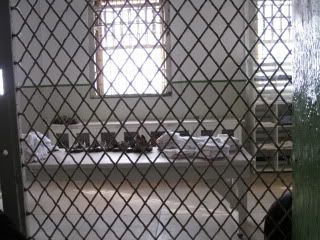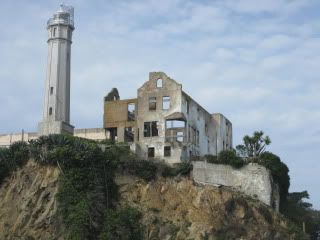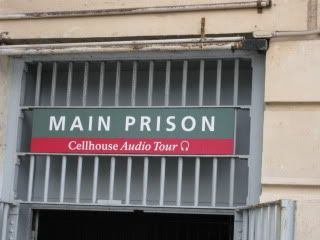 What did cause great panic was when I threatened to stay behind to be voluntarily locked up in solitary confinement. Sounds heavenly! Doesn't it?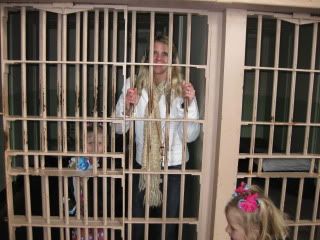 I'm not sure if Alcatraz was more frightening for the kids, or Rainforest Cafe was. Yes, that's right....my kids almost crawled out of their skin when we ascended to the restaurant that was being rocked by a thunder storm that resembled Hurricane Katrina. It was all make-believe, of course, but I couldn't get them to believe me. I'm pretty sure they were already frightened by the realistic, life-size models of gorillas, elephants, and jaguars that threatened to devour them on all sides.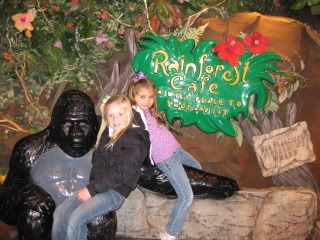 Just picture the scene...mom, hunched over at a 55 degree angle, dragging coaxing four wailing children up a dark staircase, all for an over-priced, not-so-tasty meal. Should have saved myself the grief, and the money!
If nothing else, they loved the hotel! The room was perfect and the indoor, heated pool was a luxury.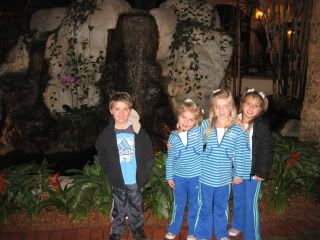 Almost as luxurious as the ice cream sundaes we indulged in at the Ghirardelli Ice Cream Shop.