If a natural disaster were to hit my home, I imagine that it would look something like this...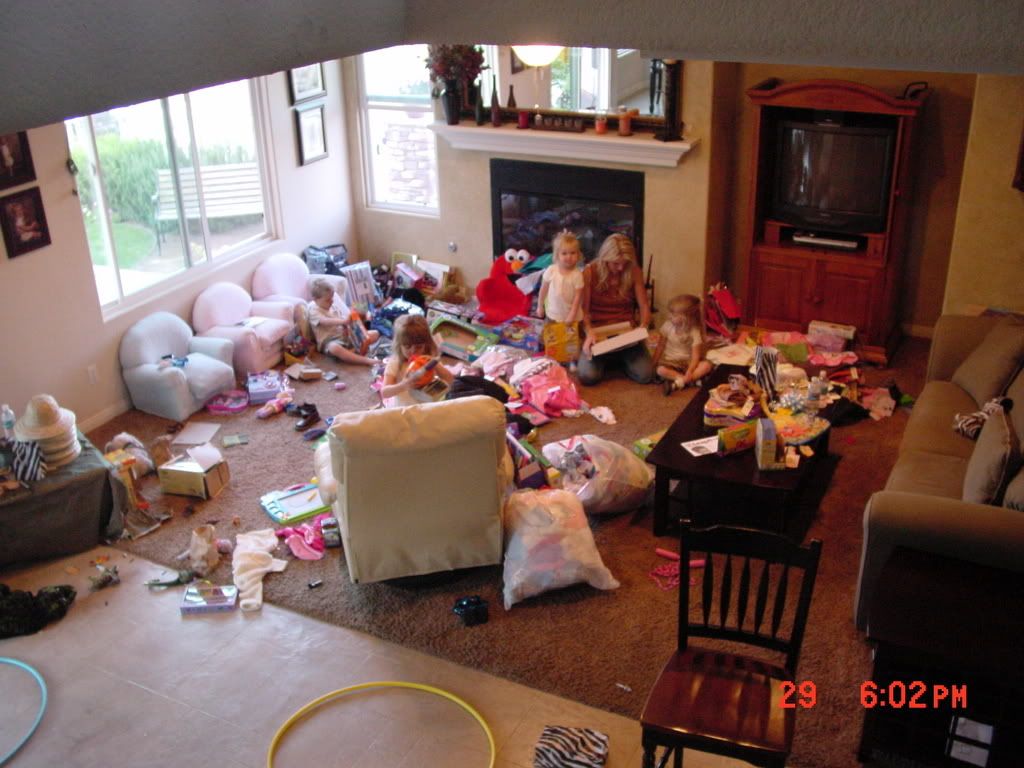 When only a few hours earlier, it looked like this...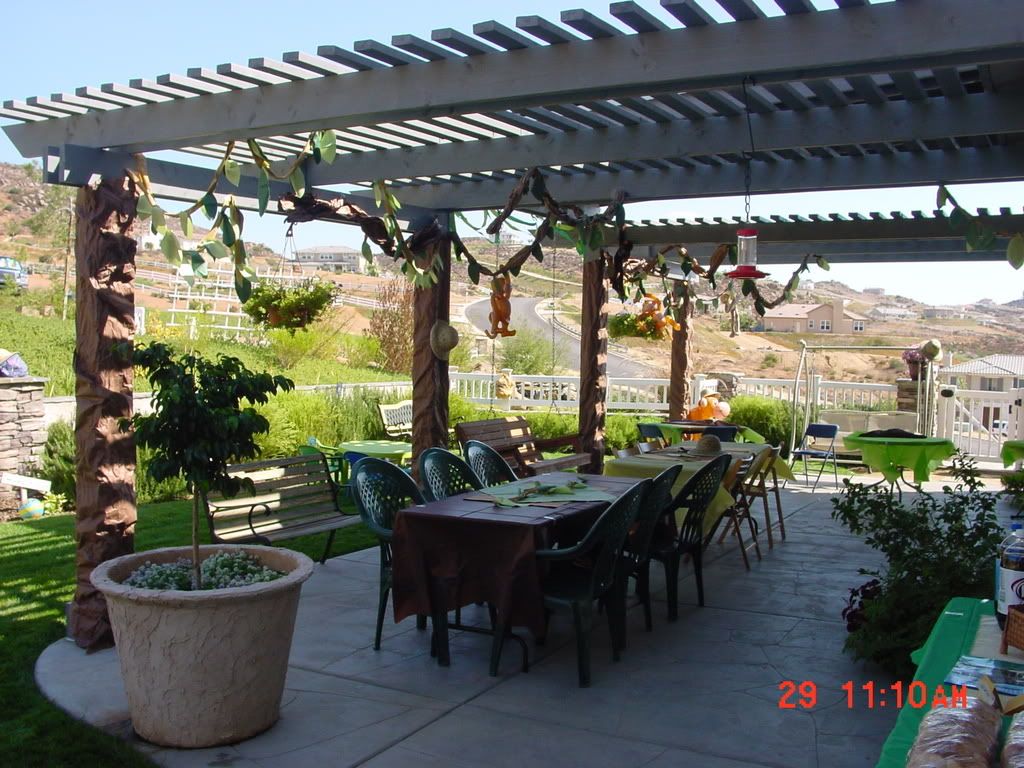 For today was the fourth birthday party of my trio. A Jungle Safari party to be exact. It never ceases to amaze me how I can work for months planning a party, for days cleaning for a party, and for hours preparing food for a party, and in only 3 hours, it's over. I'm left with a sink full of dirty dishes, a floor that resembles that of a pig-pen, and a room full of toys and clothes that I have NO idea where to put. My children have taken every-single-toy and accessory out of it's original box and then ask me to help them figure it out!
"Where does this piece go, Mom?"
"How do I transform this guy back into a police car, Mom?"
"How do I plug this into the televsion so I can practice math, Mom?"
"How do we play this Memory game, Mom?"
Like a rapid firing machine gun, questions are being shot my way!!! And did I mention that these questions are being barked at me all while I'm trying to reconstruct the house that looks as if it was just hit by Hurrican Kamahi x 4?
Which is why I say every year... "Next year I'm having a
small
party!!!" Yet every year, I throw a
BIG
party with lots of fun decorations, games, and goodie-bags for all the kids.
Although I'm sure it seems like I'm complaining about the number of stresses that come with throwing a party, and it is a lot of work, I thoroughly enjoy the whole thing. There is definitely more fun that comes out of it. It's all worth it to see the joy and elation on my kids' faces and on those of the children who attend.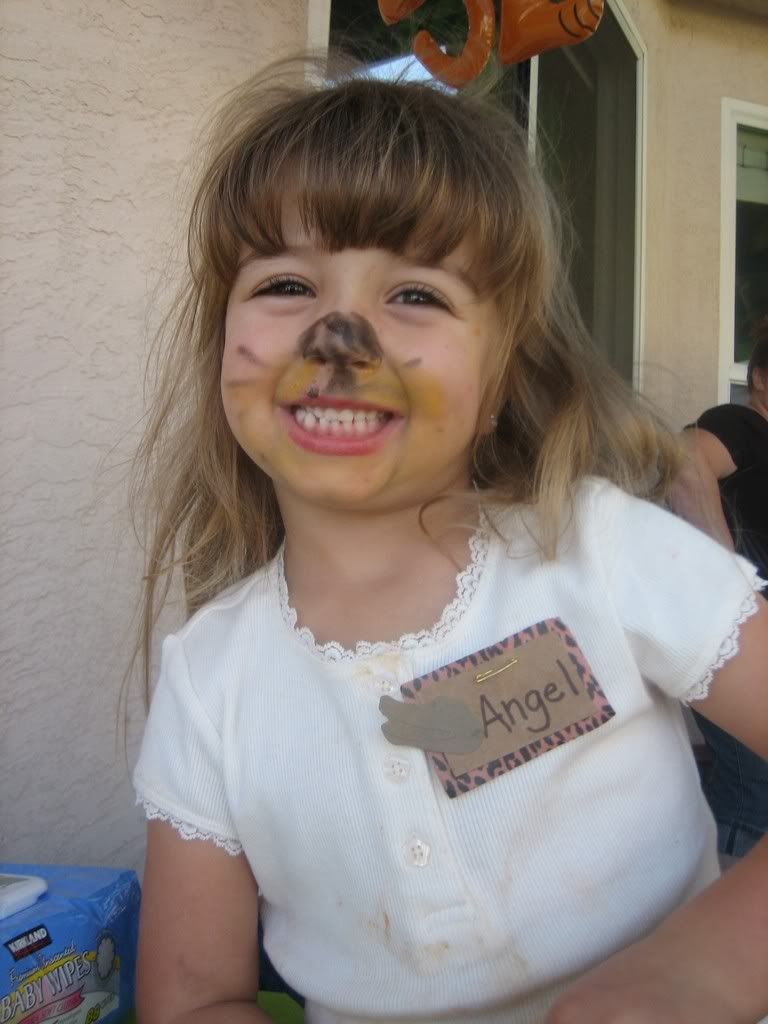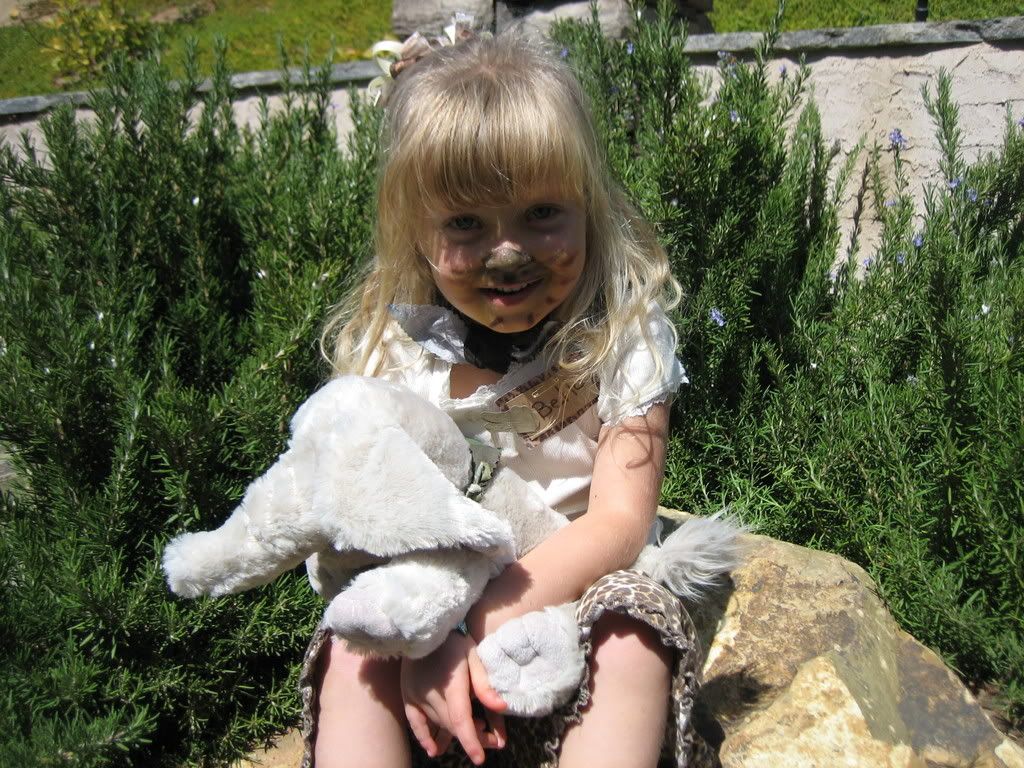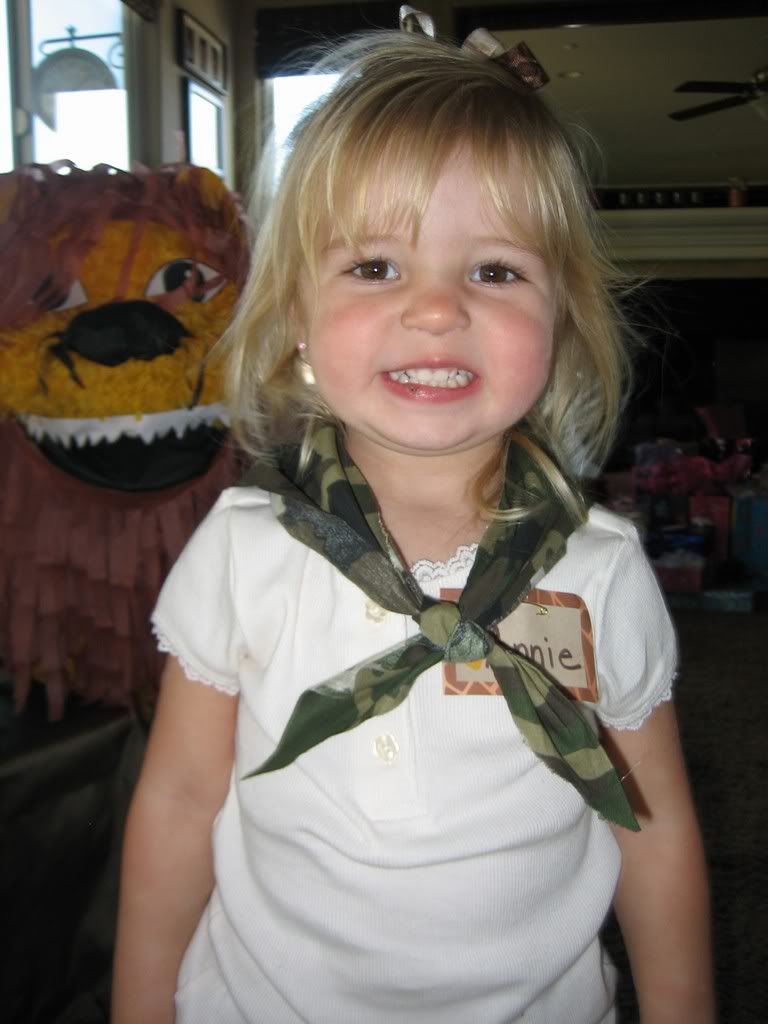 There will come a time when my kids tell me they'd rather
go out
with their friends to celebrate their birthday. They won't want me transforming our patio into a jungle with streamers and fake trees. They will be embarrassed if their cake bares the face of a lion or a monkey. Pin the tail on the lion would be a blow to their reputation.
Until then, I will plan to my hearts content, sucking up the stress of it all in order to make birthday memories that will last forever!