Seems like the most popular conversation between the moms at school has been whether or not they are going to get their kids vaccinated for the flu and H1N1. Many of the students have been out because they have had one
bug
strain or another.
It has been cause for alarm and confusion among these highly involved parents, as there are so many different reasonable arguments for and against these vaccines.
I, too, fall into the category of alarmed and confused mother, and I have come to the conclusion that I am fighting the confusion with a bug of my own.
I'm concerned that I have contracted a crafting/baking bug, being that all I can think about lately is crafting and baking. If the release of creative juices is a remedy for keeping viruses out of our home, we are completely covered for the next 3 flu seasons, for sure!
For the kid's school carnival cake walk... Mr. & Mrs. Frankenstein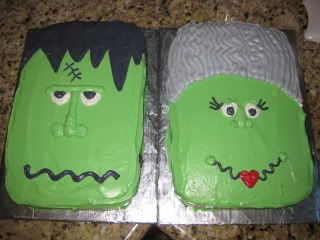 The only creepy crawly creatures that are allowed within 100 feet of our house...
Friendly Spider

Hairbows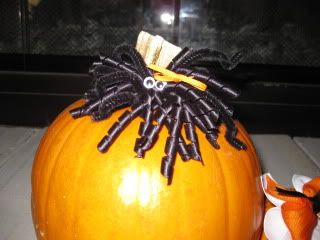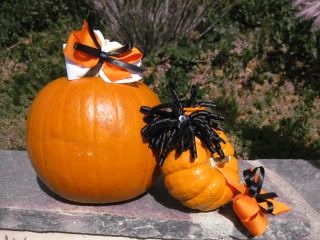 When my husband asked me to make a treat for him to share with his co-workers at the office, I went all out....
Mummy Cookies, Festive Cake with Chocolate

Ganache

, & Candy Corn Cookies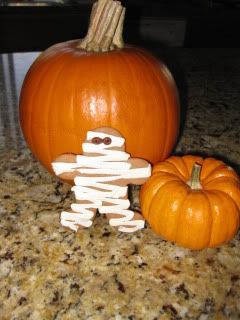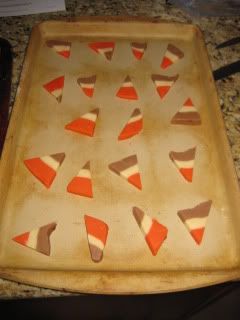 I'm thinking that Betty
Crocker
should stop sending me email updates with "Fun and Delicious Recipe Ideas." If she doesn't, I fear that my family will be busting the seams of their size 6 and 7 clothing. And I am not at all interested in gaining back the 40 pounds I lost over two-and-a-half years ago!