School has been out for a little over two weeks now, and I've wished for a swimming pool in our backyard each of the days in those weeks.
I've played it over in my head how wonderful it would be if we could convert our pond into a pool and our waterfall into a
water slide
. Seems easy enough to me. The hole has already been started and groundwork has already been laid. There must be a contractor willing to do the job.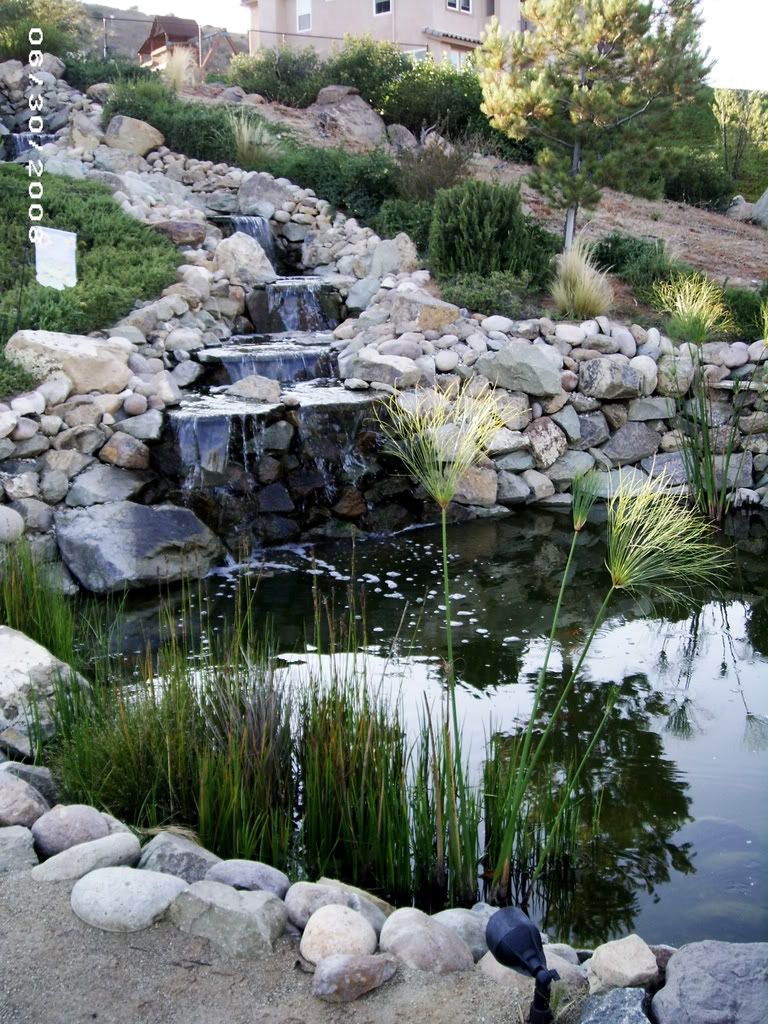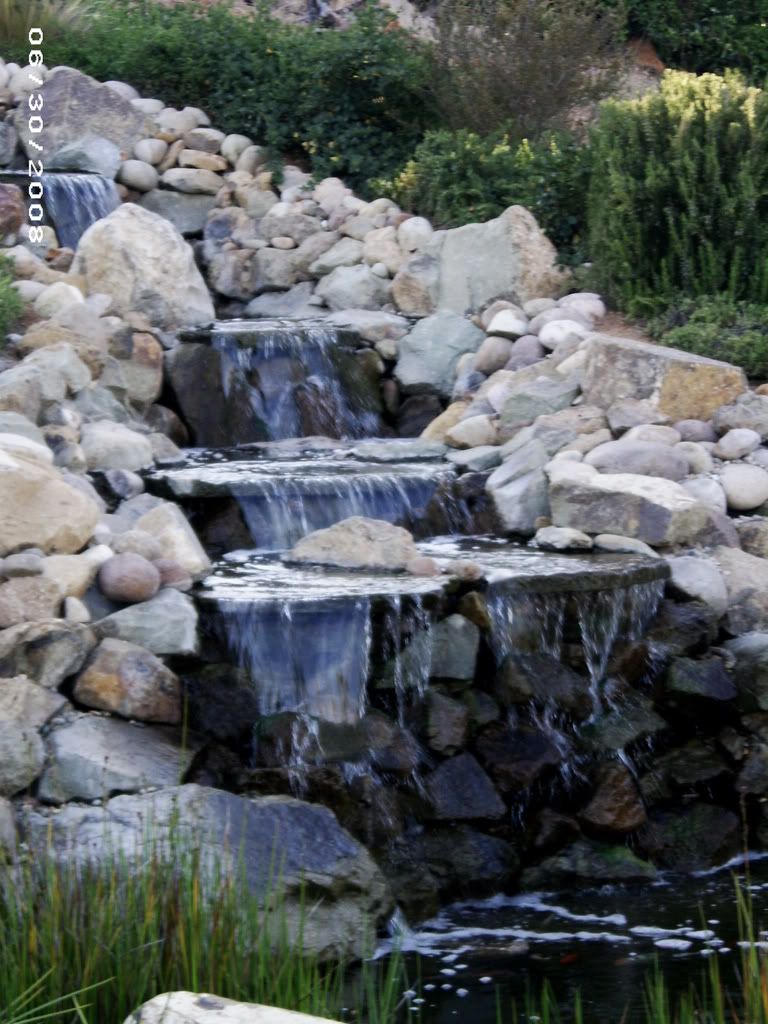 Then, we have an evening like the one we had tonight, and I'm grateful for our pond. While sitting out on the patio eating dinner, Bella noticed a little visitor. Hopping from his home at the pond, a little frog made his presence known.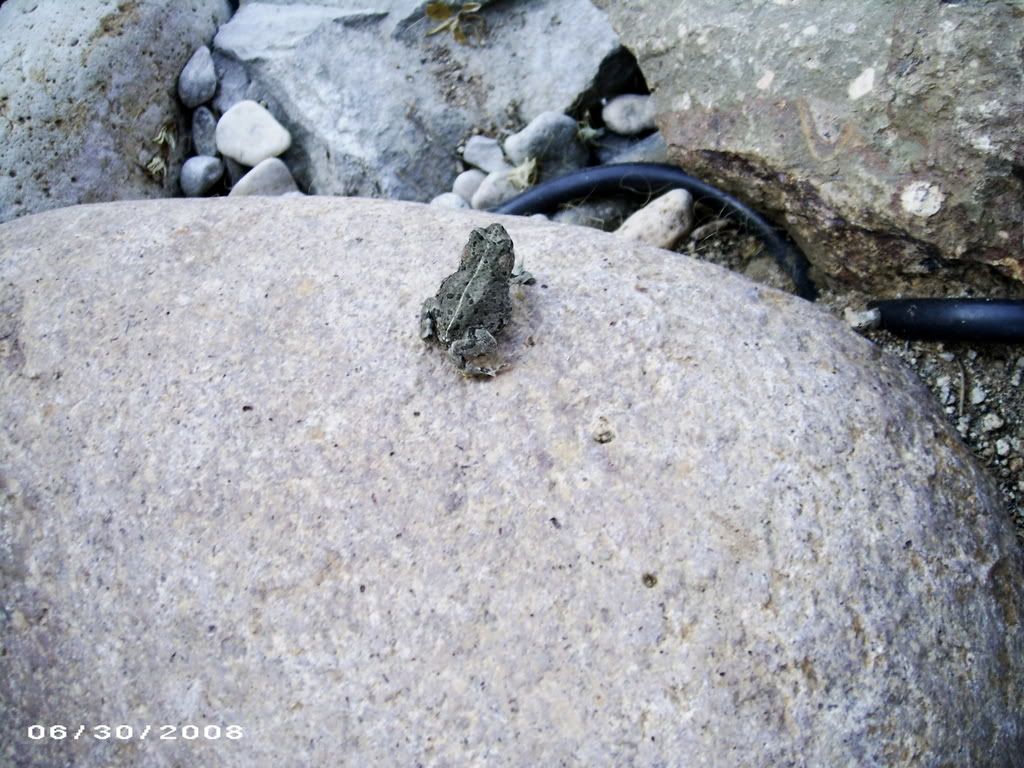 While returning him to his waterfront home, we noticed a beautiful, red dragonfly fluttering around the water irises. The kids and I were mesmerized, and we marveled at his beauty. (And I realized it is equally difficult to get a decent picture of a dragonfly as it is to get a decent picture of my four kids together!)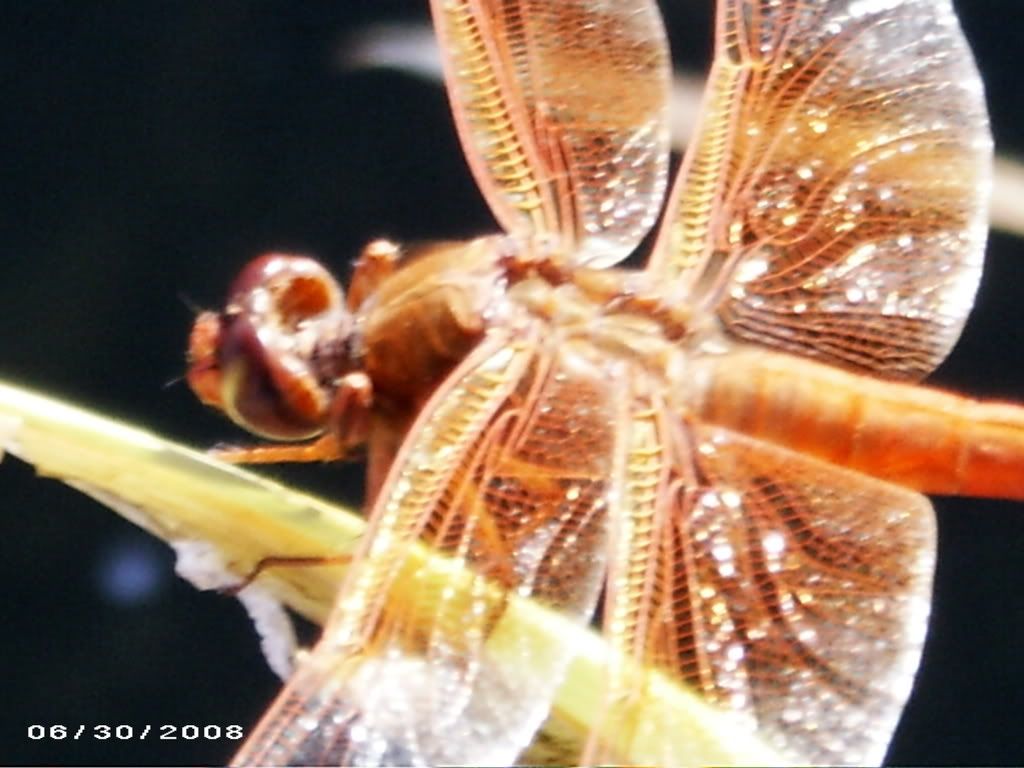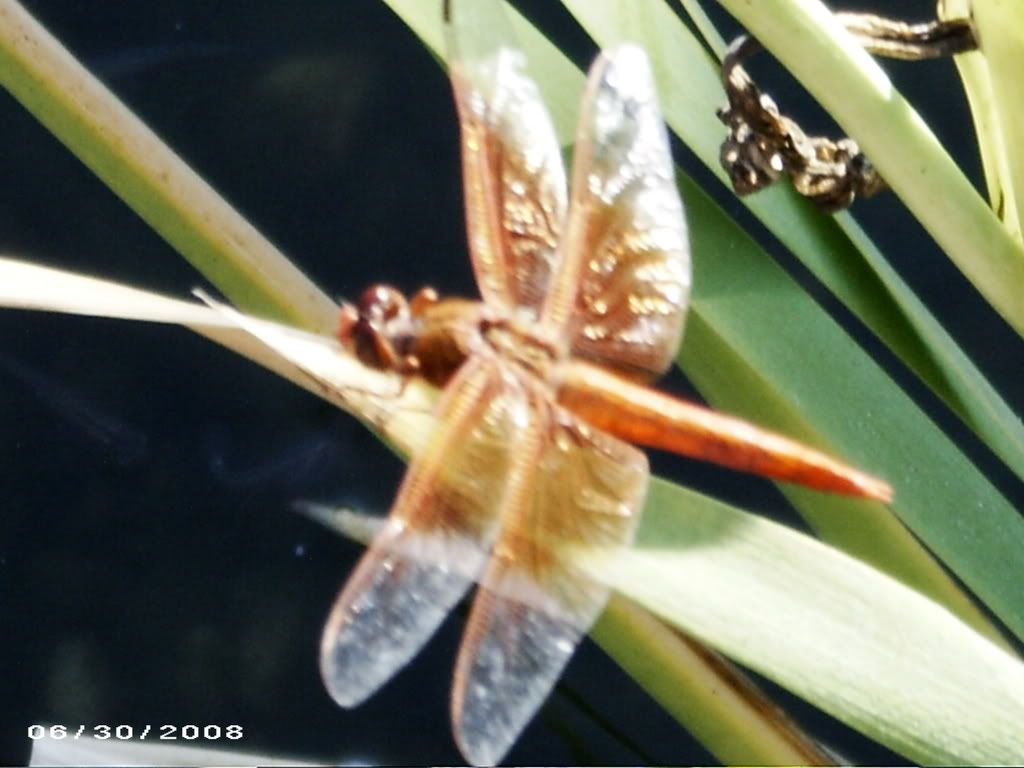 See what I mean!!!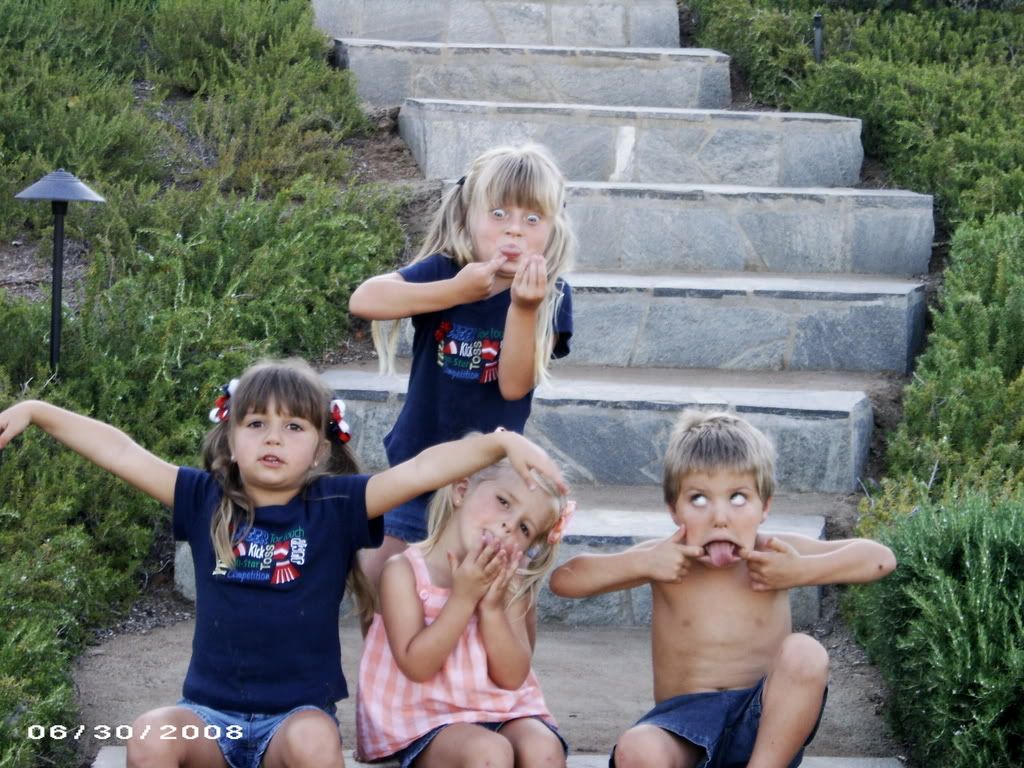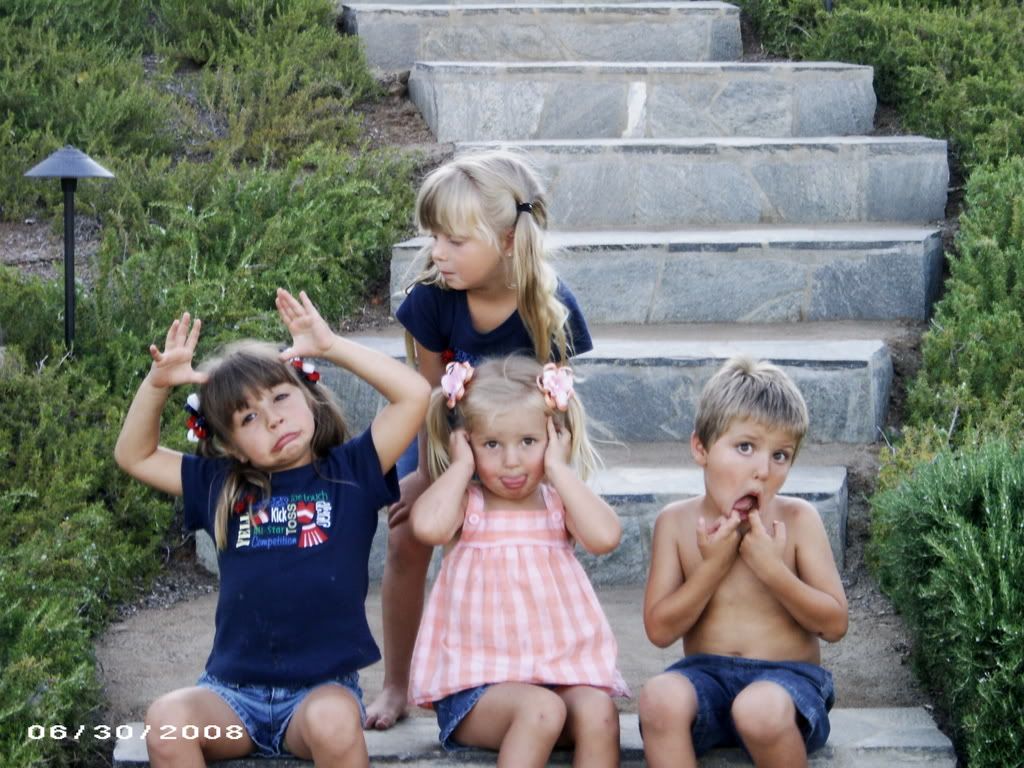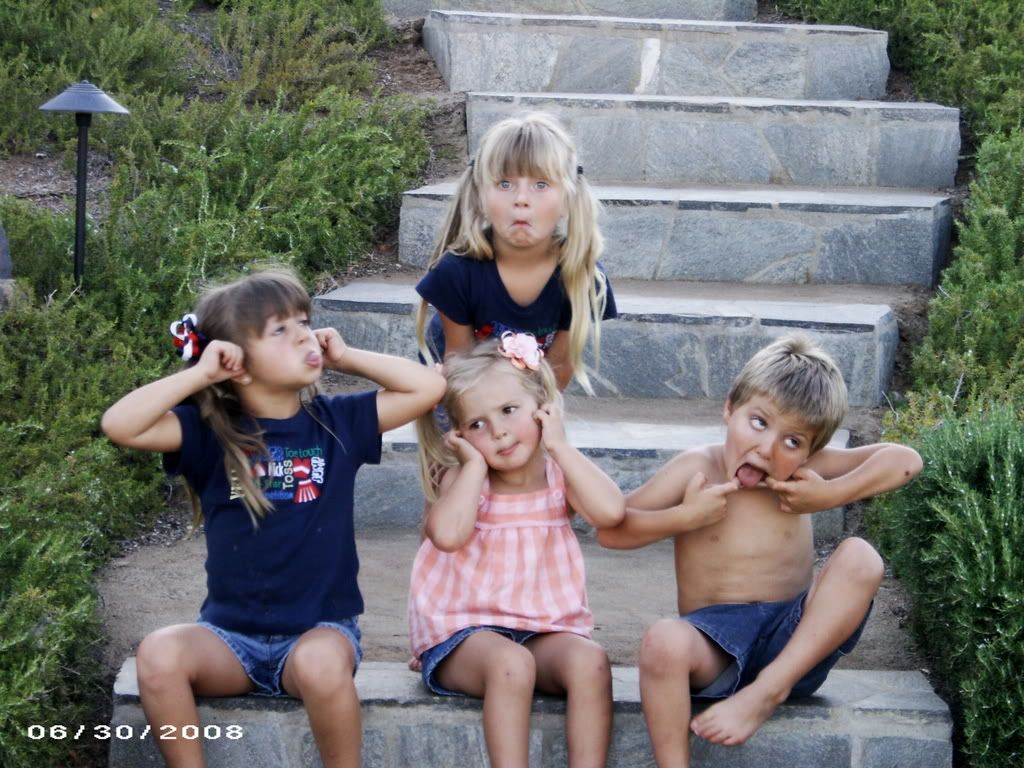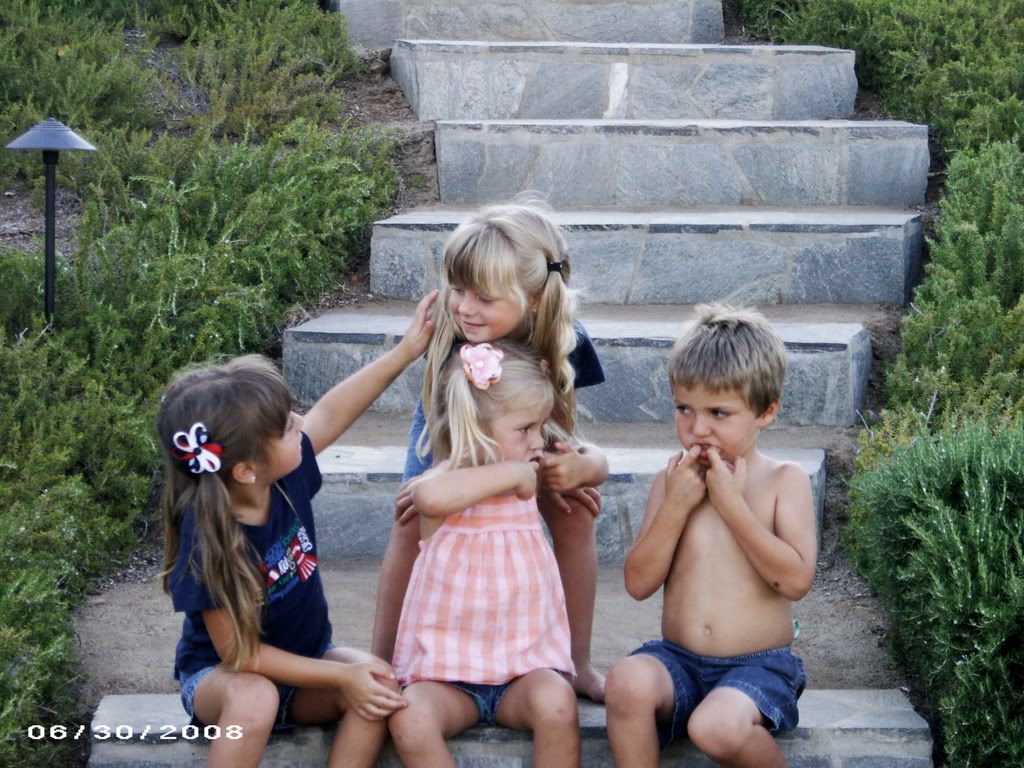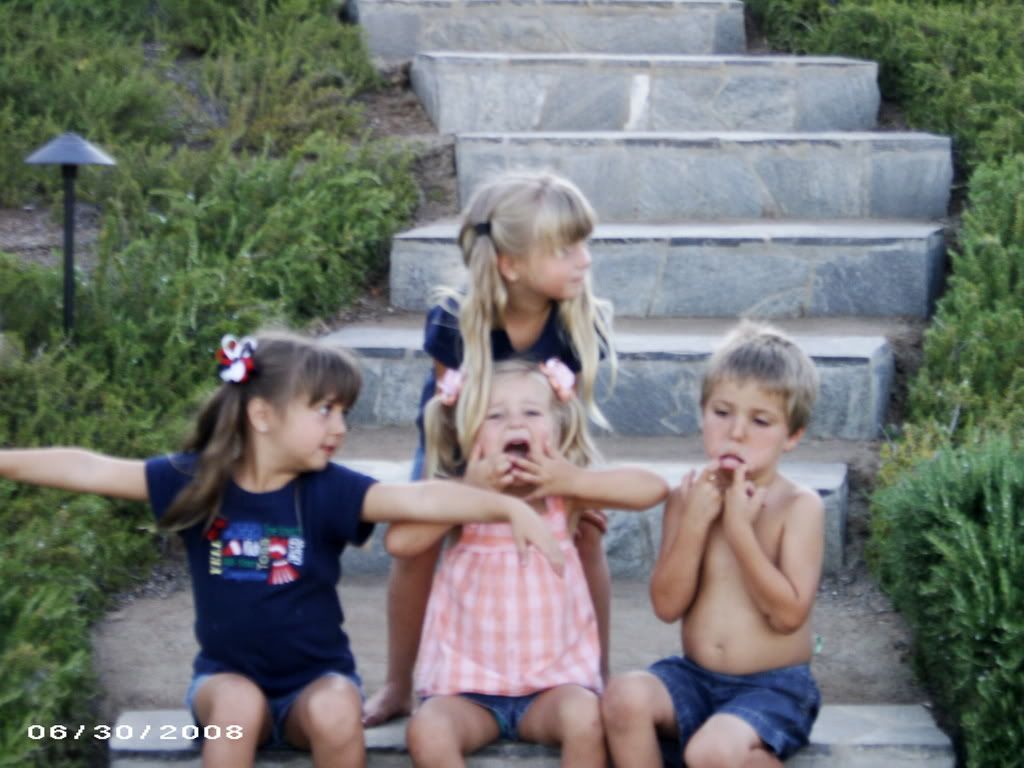 Before heading back up to the house, we investigated the millions of bees that drink from pond.
And we tucked in Daddy and Mommy frog that live in an irrigation box near the back door.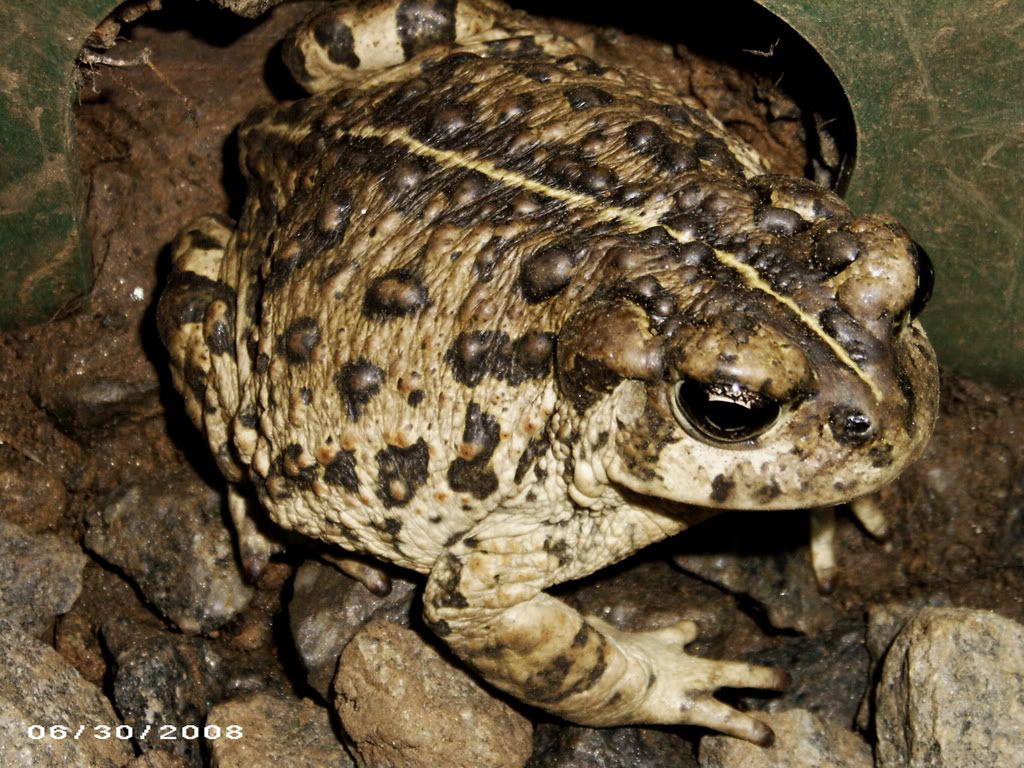 I guess we'll continue to use the swimming pool at Grandma and
Abuelito's
house. We'd hate to dislodge so many fun creatures living in our very own natural habitat!