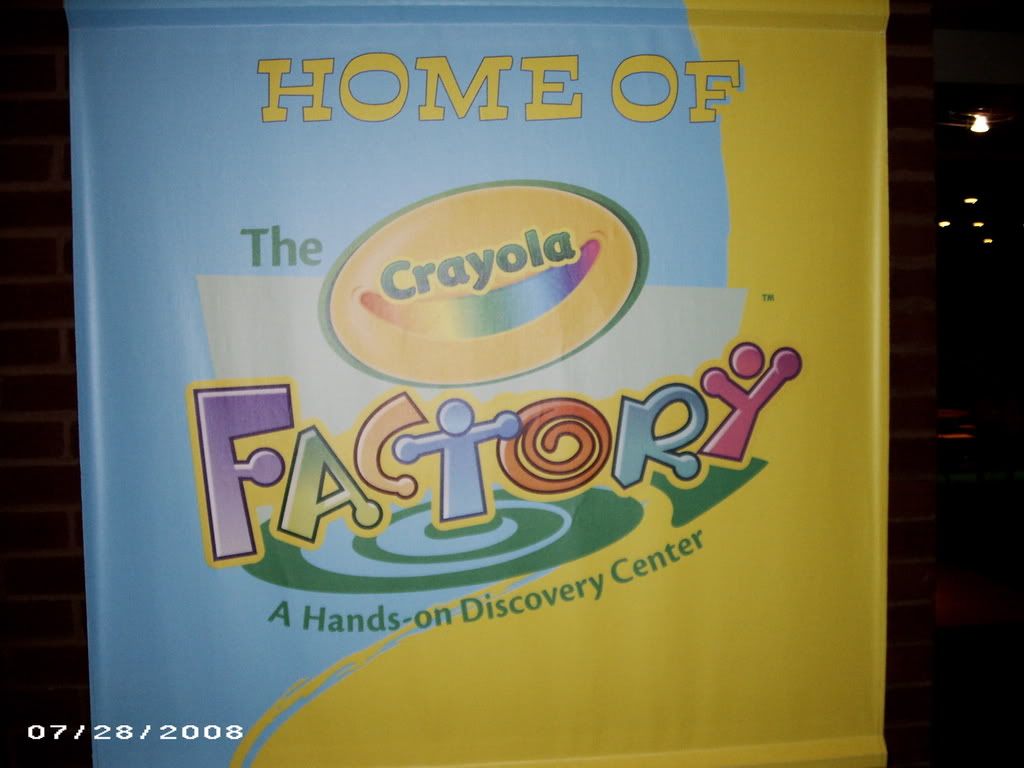 The motto for the Crayola Crayon Factory in
Easton
, Pennsylvania should go something like this:
"Bring your kids to the Crayola Crayon Factory where a person becomes the pallette."
Or maybe...
"Come on down to the Crayola Crayon Factory where your kids can become the canvas!"
My kids emerged from that place covered in head to toe with markers, paint, and melted crayon wax. And worst of all, I'm not traveling with my stain removal
paraphernalia
!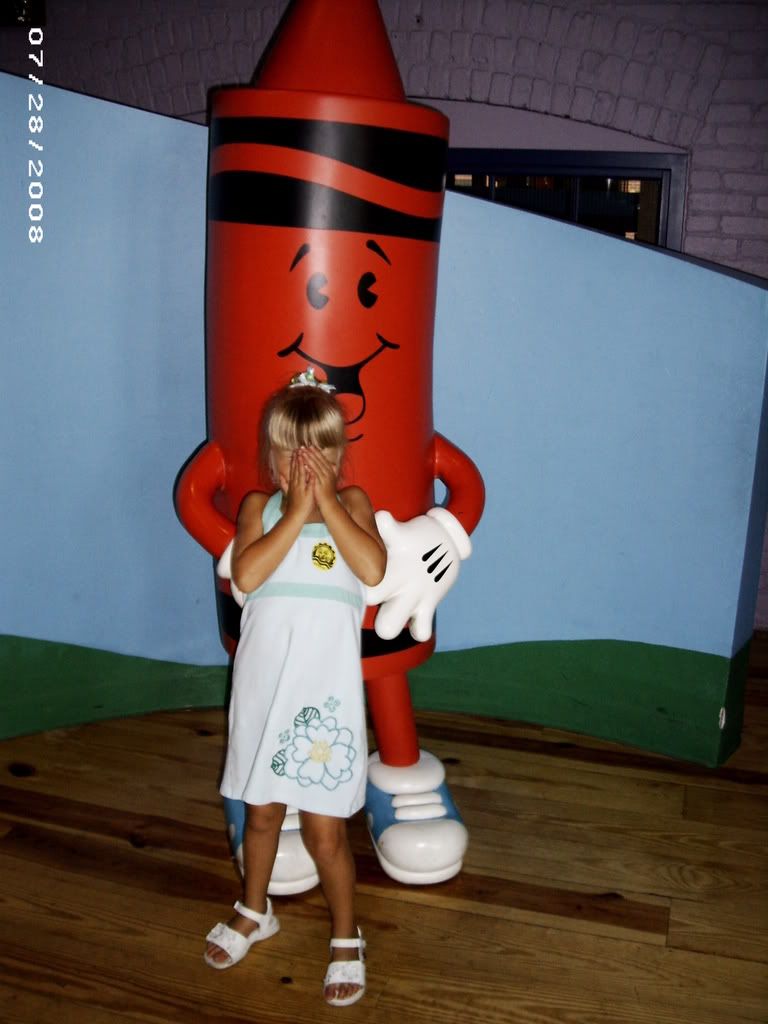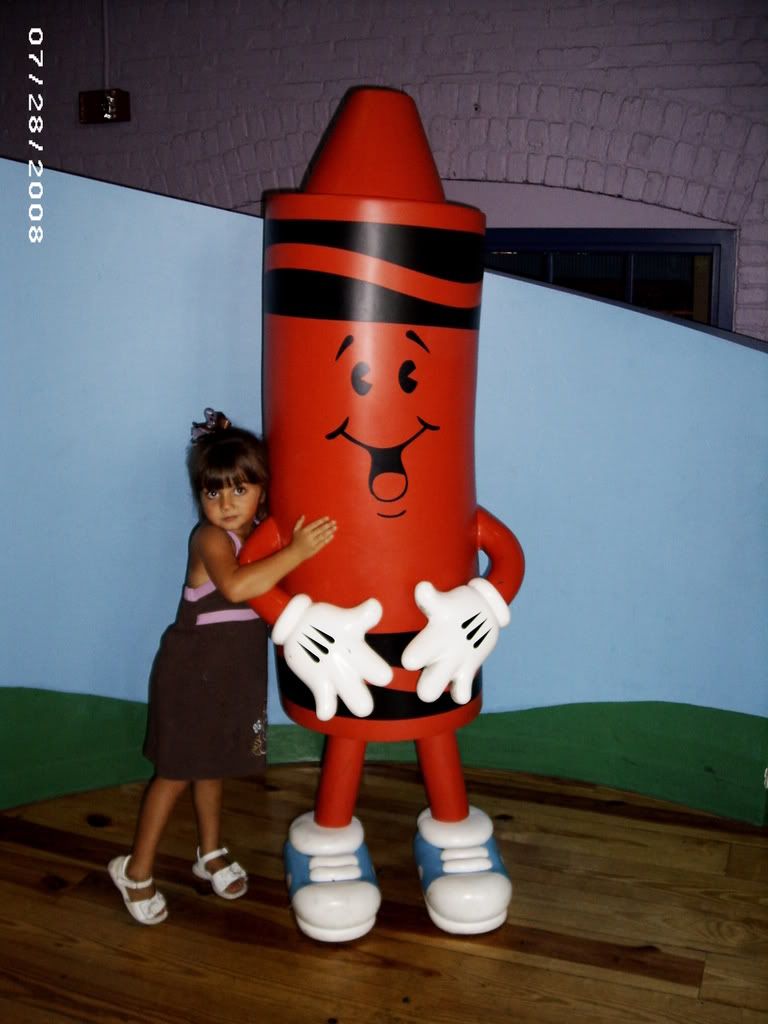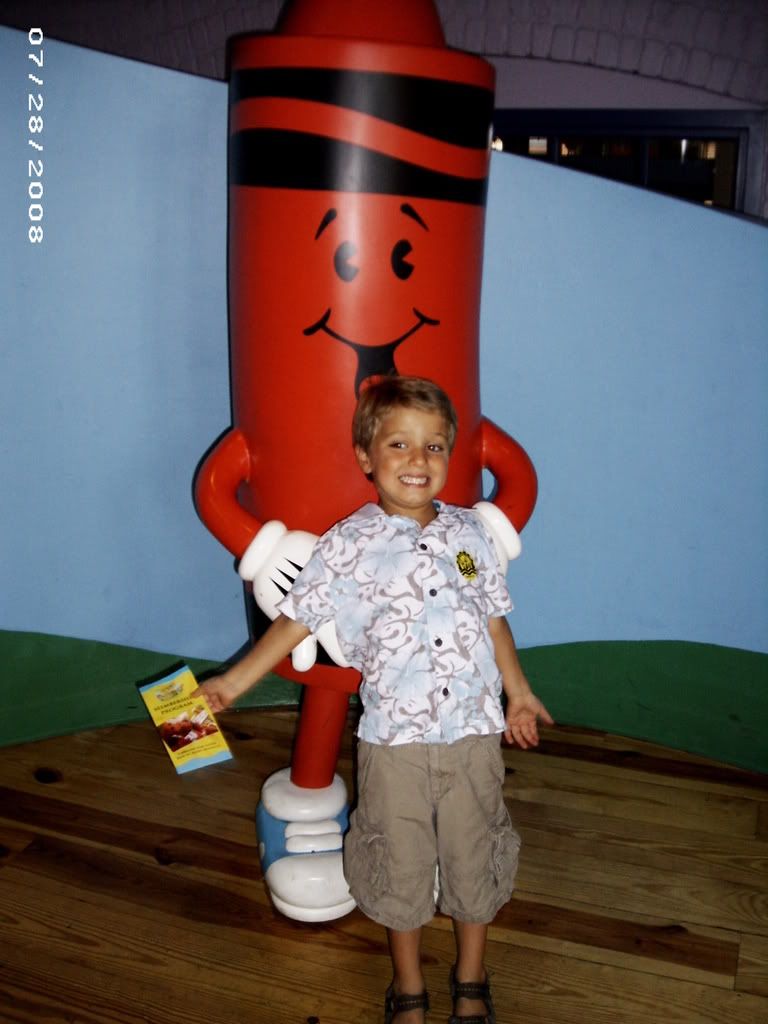 They did have a great time. They watched a presentation on how crayons and magic markers are made, and they got to write on a
plexi-glass
wall with markers. They loved the
finger painting
room, and most of all the area with Model Magic.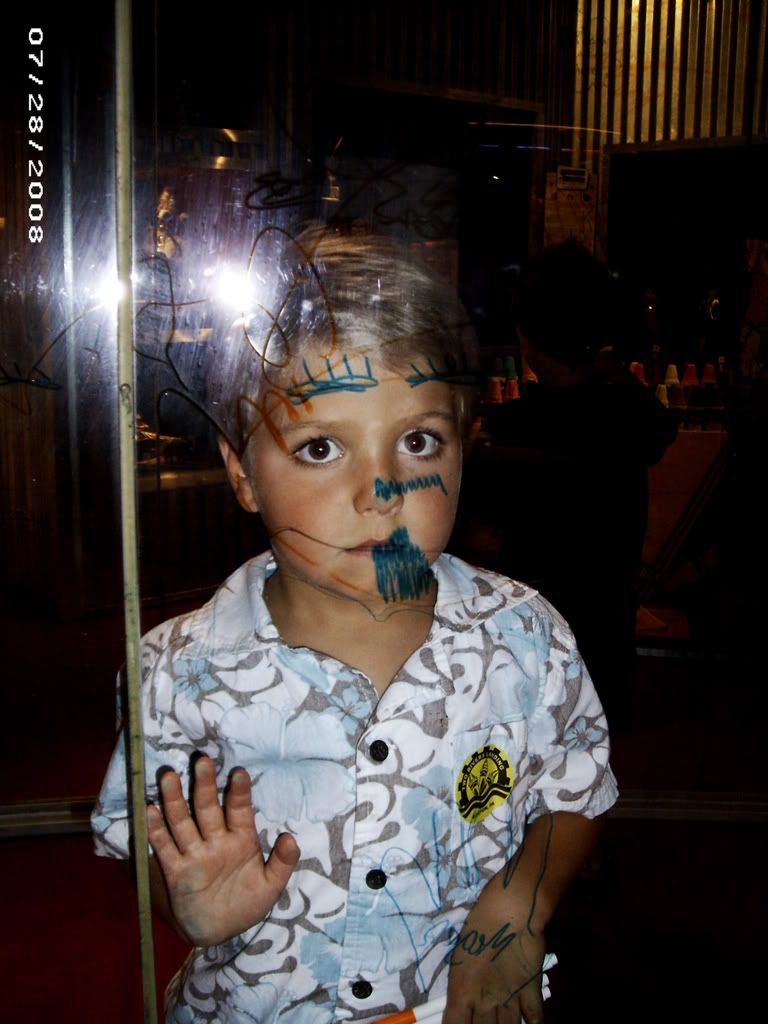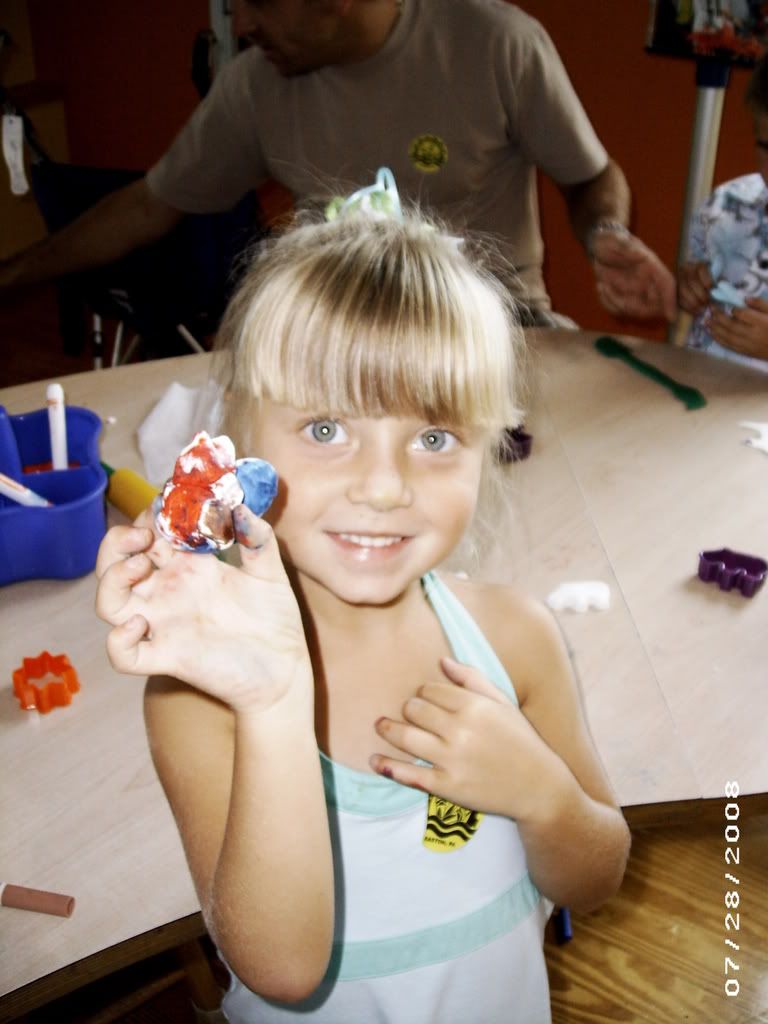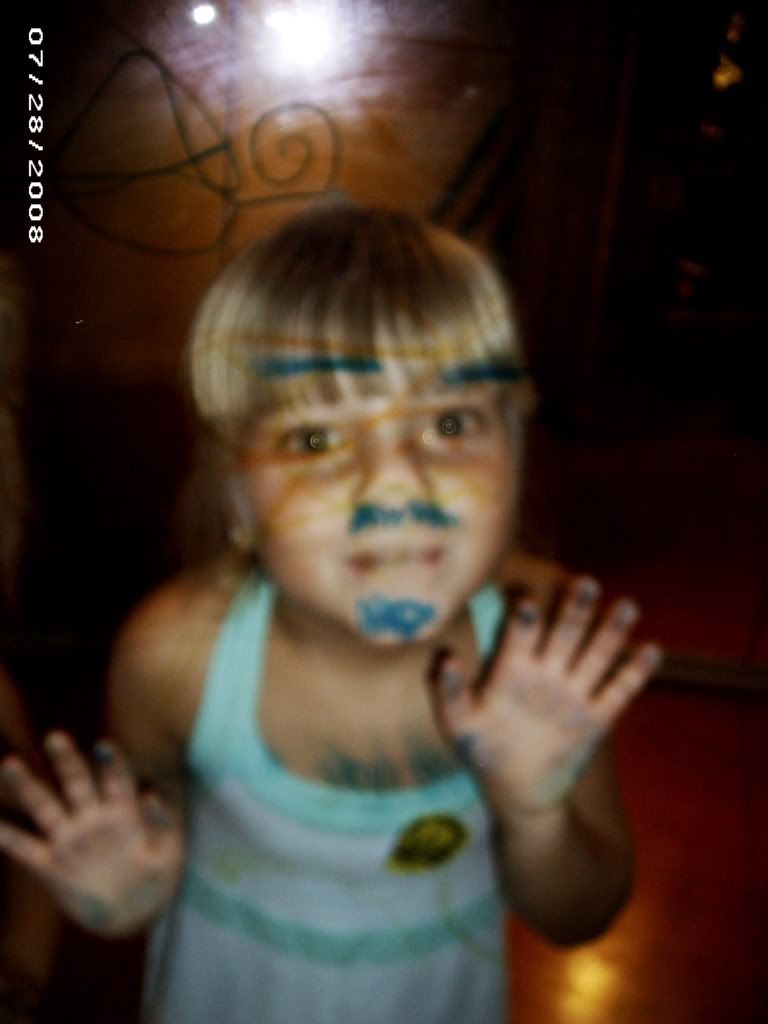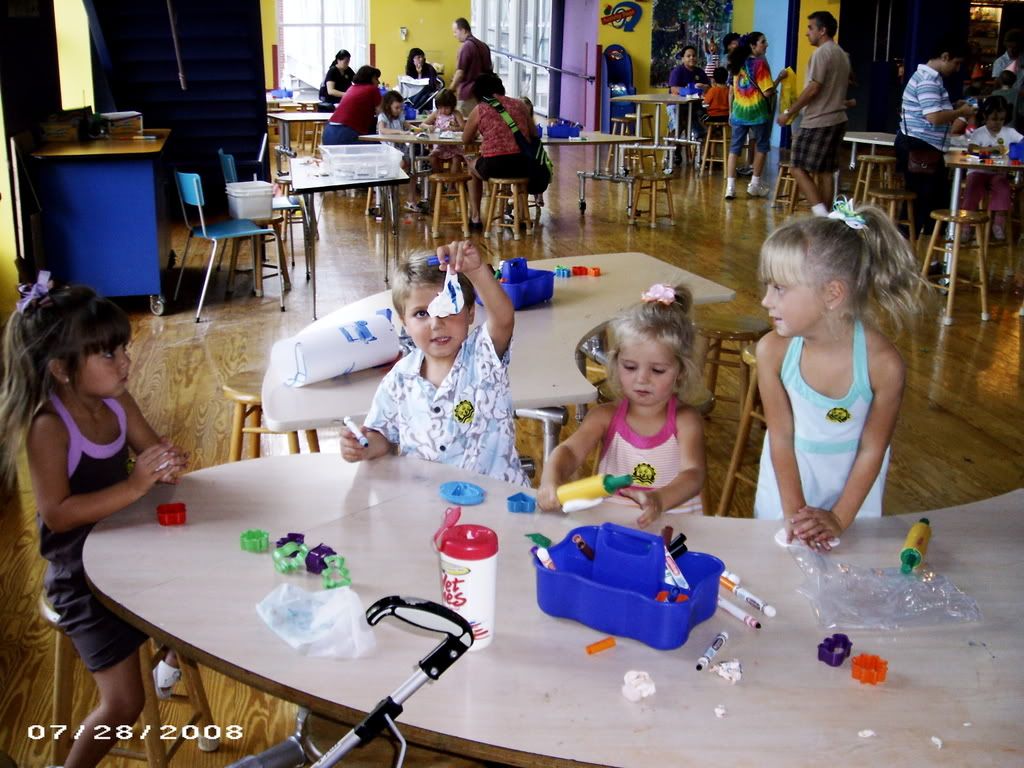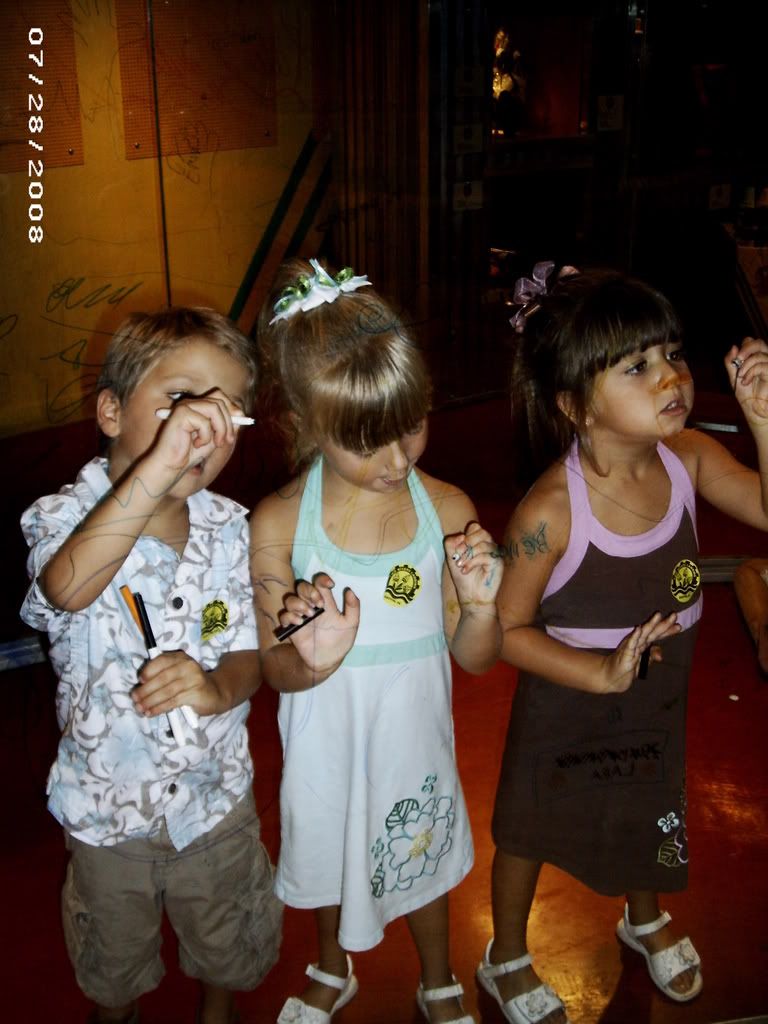 Besides the messy factor, we had a great day. Five days later, I'm still trying to figure out how to remove the wax that is splattered on some favorite clothes! I'm going to have to wait until I get home, because the Crayola website says that
WD
-40 is needed to rectify the situation!